SRI LANKA & THE MALDIVES
SCROLL DOWN TO VIEW PHOTOS
or go HOME or back up to Recent Photos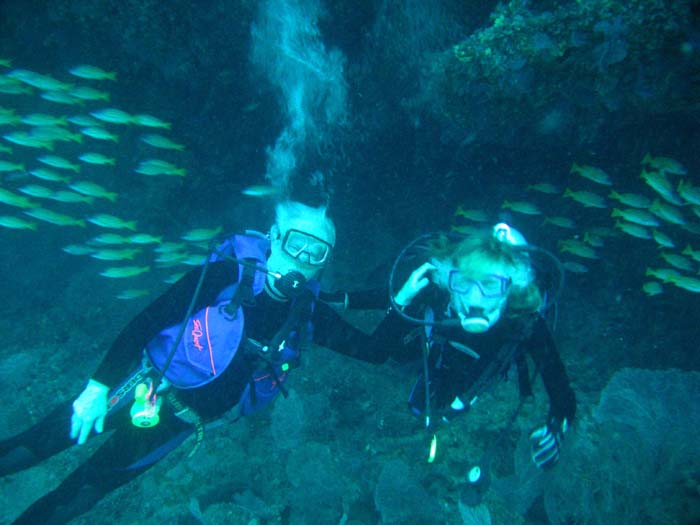 Peter & Lieschen exploring the Maldives.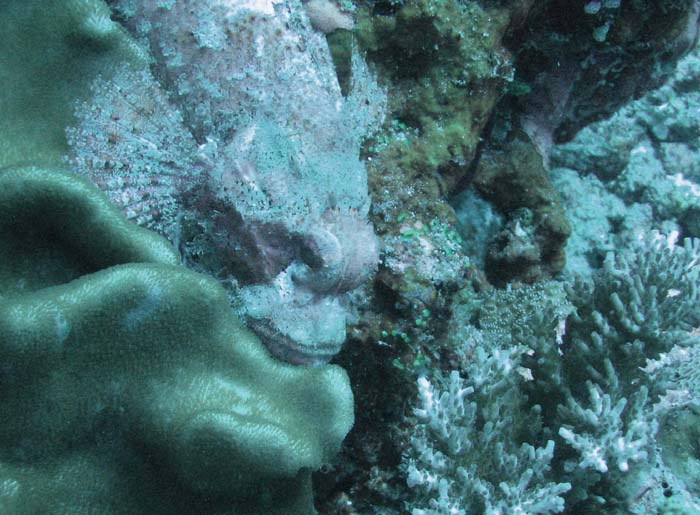 A toxic Scorpion Fish camouflages itself on a Maldives coral reef.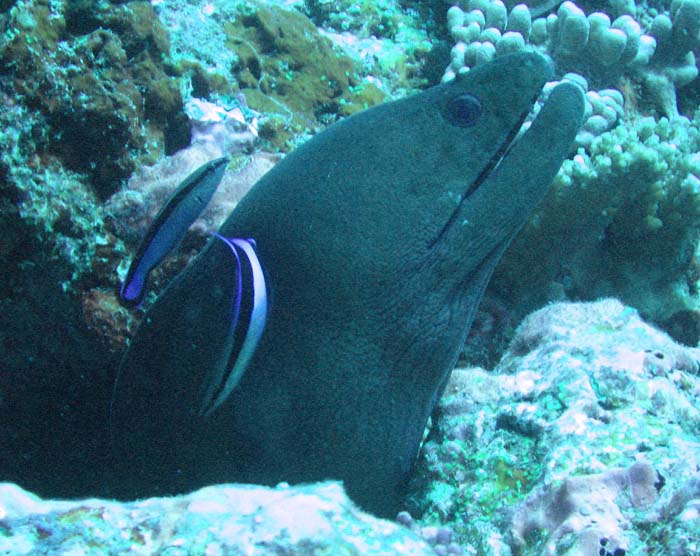 Two Cleaner Wrasses remove parasites from a grateful Moray Eel in the Maldives.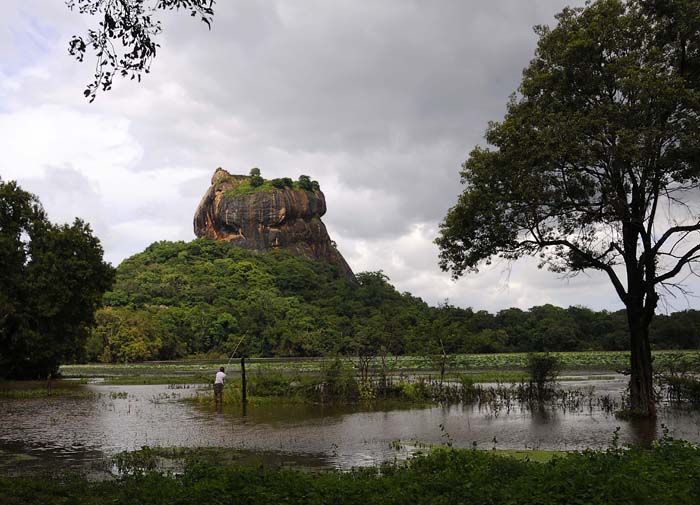 Sigiriya Rock, the hardened magma plug of an eroded Volcano in Sri Lanka.
The mad genius King Kassapa is said to have ruled from his palace at the top
(477-495 AD) after overthrowing and murdering his father.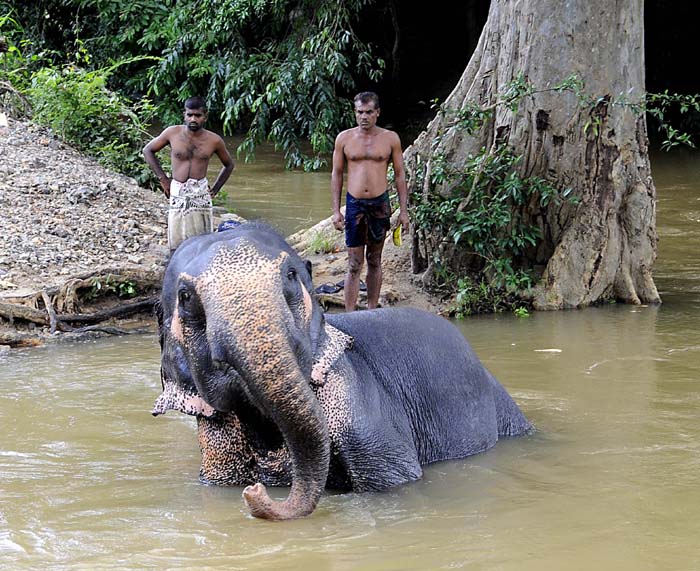 An Elephant gets a bath
on the road to the Aukana Buddha in Sri Lanka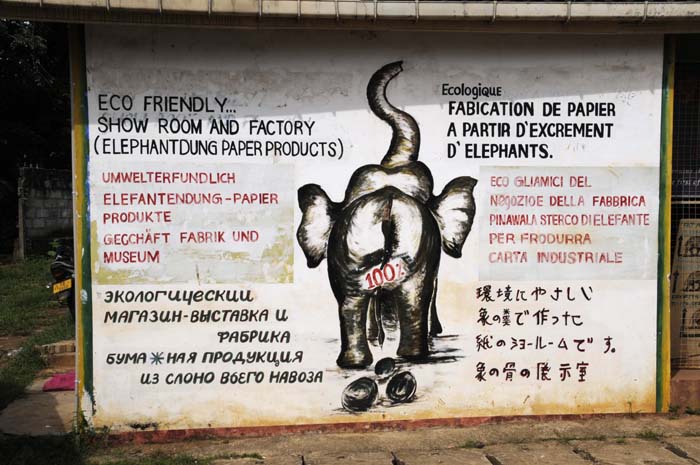 Paper products made from Elephant Dung are available in quantity
at the Elephant Orphanage near Kandy in Sri Lanka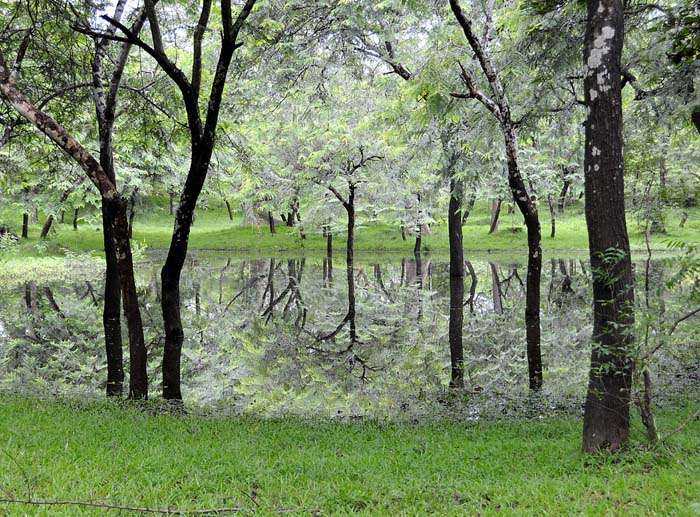 Site of the thriving commercial & religious center of Pollonnaruwa,
where kings ruled Sri Lanka for three centuries --
until destroyed by an army from Southern India in 1411.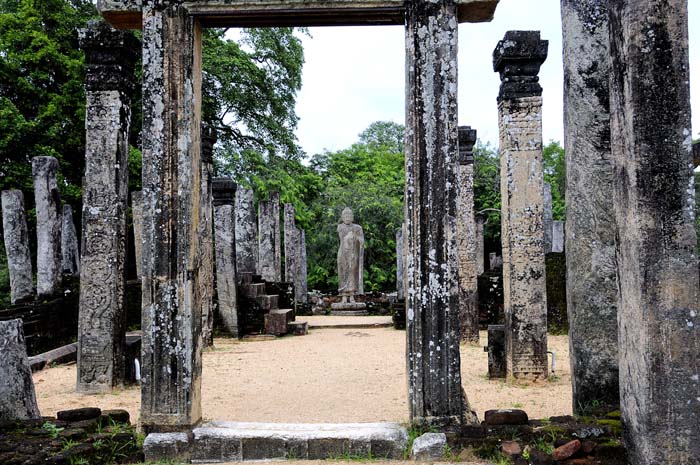 The Indian army burnt everything combustible in Pollonnaruwa
and tried to destroy everything else, but extensive ruins remain.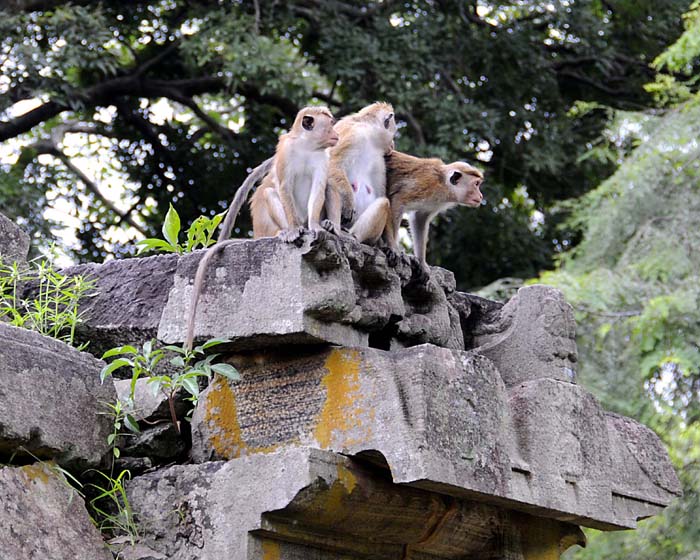 Current inhabitants of the ruins of Pollonnaruwa.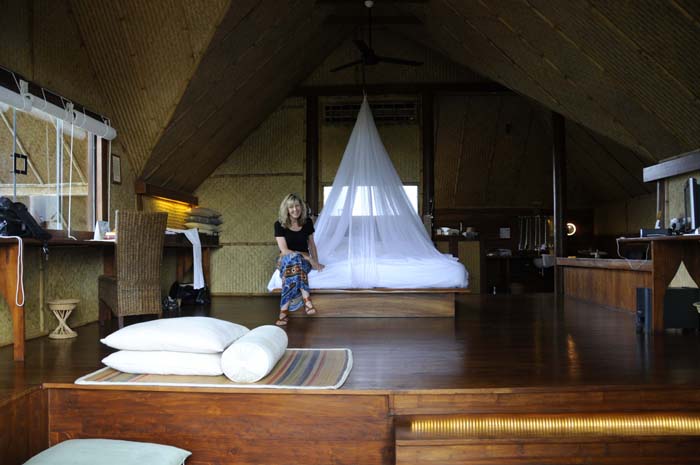 Lieschen in our bungalow at Vil Uyana near Sigiriya,
built on stilts over a rice paddy.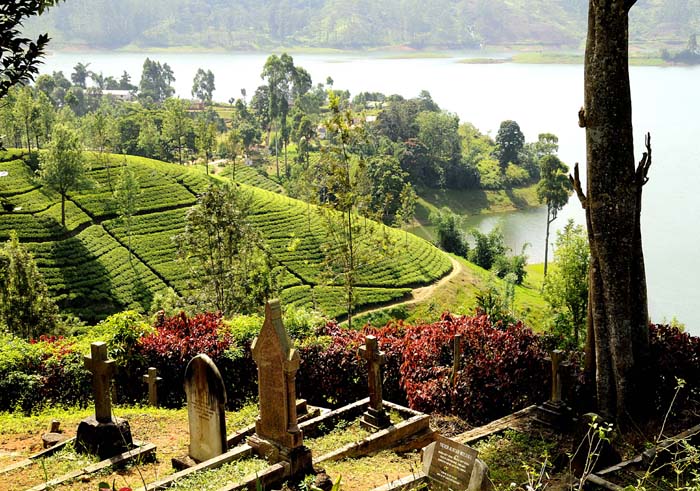 Tea plantations in central Sri Lanka
viewed from the cemetery of Christ Church Warleigh.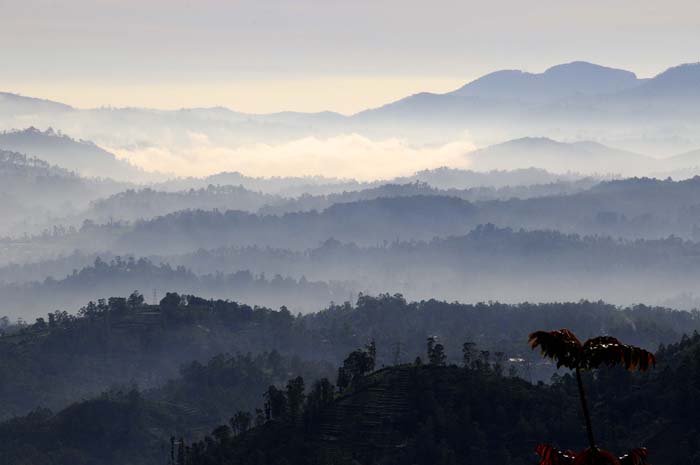 The tea plantations in the early morning fog.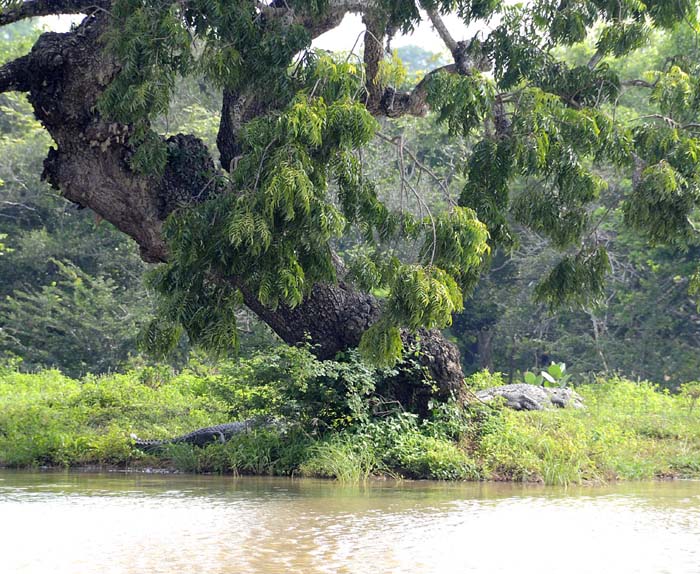 Two crocodiles rest beneath a tree in Yala National Park in Sri Lanka.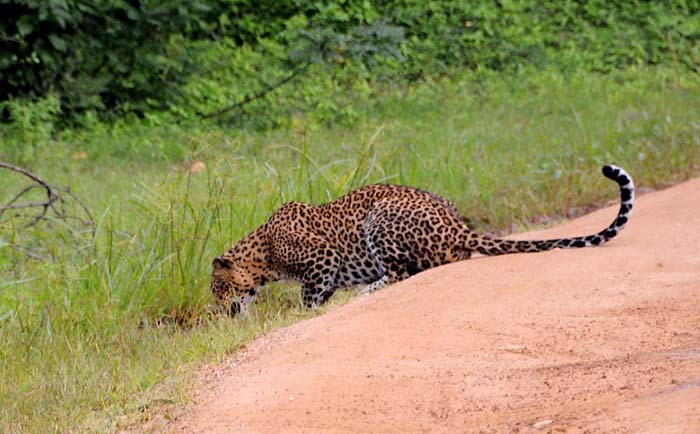 A Leopard inspects its territory Yala National Park.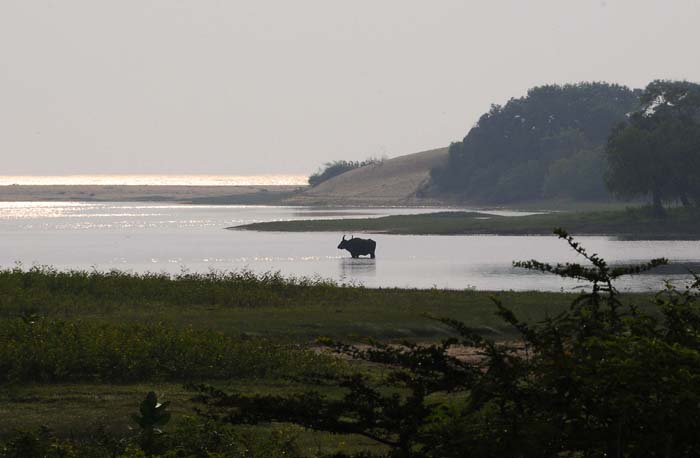 A Buffalo in Yala National Park at the Indian Ocean.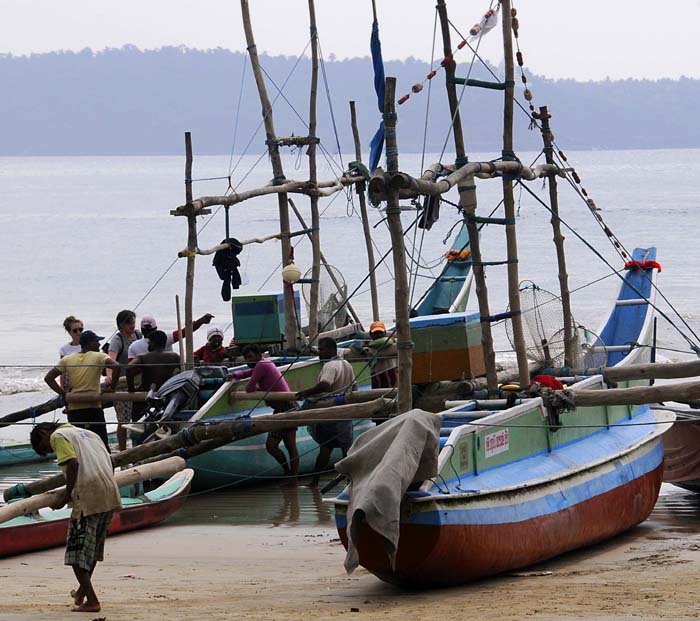 Fishermen near Galle on Sri Lanka's southern coast.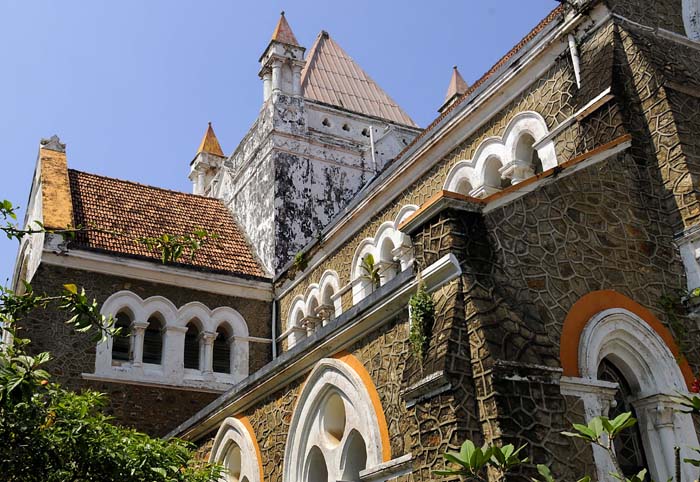 The Dutch Reformed Church (1752) in the Galle Fort.
Inside the old Dutch Fort in Galle.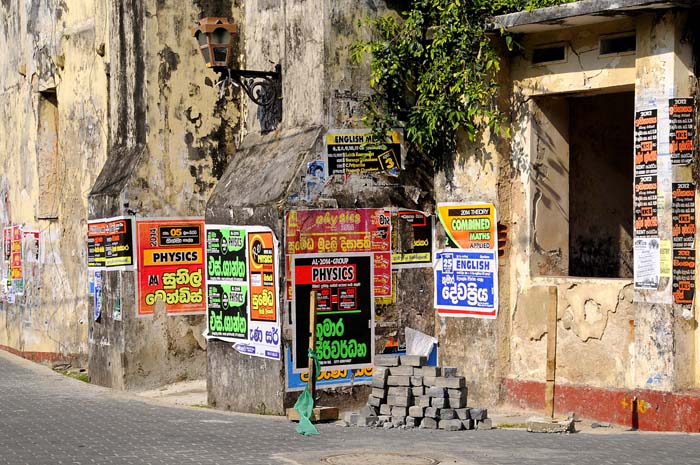 A back street in the old Dutch Fort.
The Fort's massive walls successfully repelled the destructive 2004 tsunami.
You may now go HOME or back up to Recent Photos
© Peter Bierstedt